MAP SOLAR is our new service to predict solar power and irradiance. This is ideal for companies wanting to optimize on-site battery use or improve the management of micro-grids.
Overview
MAP Solar applies Artificial Intelligence and a Block Matching and Relaxation algorithm to the latest satellite imagery to predict the path of clouds. So, for any location in the UK, we can predict solar power and solar irradiance and help you maximise revenue from your solar PV sites.

Increase revenue by optimizing on-site battery storage – predict the peaks and troughs in site power use.
Combines the latest satellite images with an AI algorithm to predict cloud movement
Use the irradiance data to predict power output from your PV installation. The model takes current rainfall into account to improve accuracy between the predicted and actual solar irradiance values.
Calculates cloud cover and applies this to a Clear Sky solar irradiance model to calculate diffuse, direct and combined in-plane solar irradiance.
Satellite images are updated every 15 minutes and we predict solar irradiance for the next two hours at 15 minute intervals
Get solar irradiance predictions for any location in the UK. Available from dashboard or our API

Actual and Predicted power (kW) compared with actual irradiance data (W/m2)


For more information then view our MAP Solar solution page or Send us a message or give us a call on 01480 433714.

Partners
This was funded under an InnovateUK Collaborative Project. Our partners are: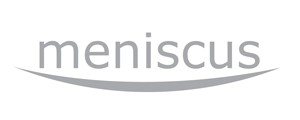 Lead Partner providing the data analytics and processing capability to deliver solar intensity predictions. All predictive analytics are delivered using the Meniscus Analytics Platform (MAP).



Energy tech partner providing expertise to deliver accurate, real-time PV-based Demand Side Response solutions to Distribution Network Operators and owner/operators of solar farms to more efficiently manage local networks and generate income.


BRE – National Solar Centre is responsible for ensuring the system meets the requirements of the PV industry and providing domain expertise and access/advice on technical solar issues.


Owner of one of the solar farms used to test and demonstrate the system.
http://www.meniscus.co.uk/wp-content/uploads/2016/06/meniscus-300x120-300x120.jpg
0
0
meniscus
http://www.meniscus.co.uk/wp-content/uploads/2016/06/meniscus-300x120-300x120.jpg
meniscus
2019-01-09 10:38:10
2019-08-01 22:20:40
MAP Solar - new service predicts solar power and irradiance at any location